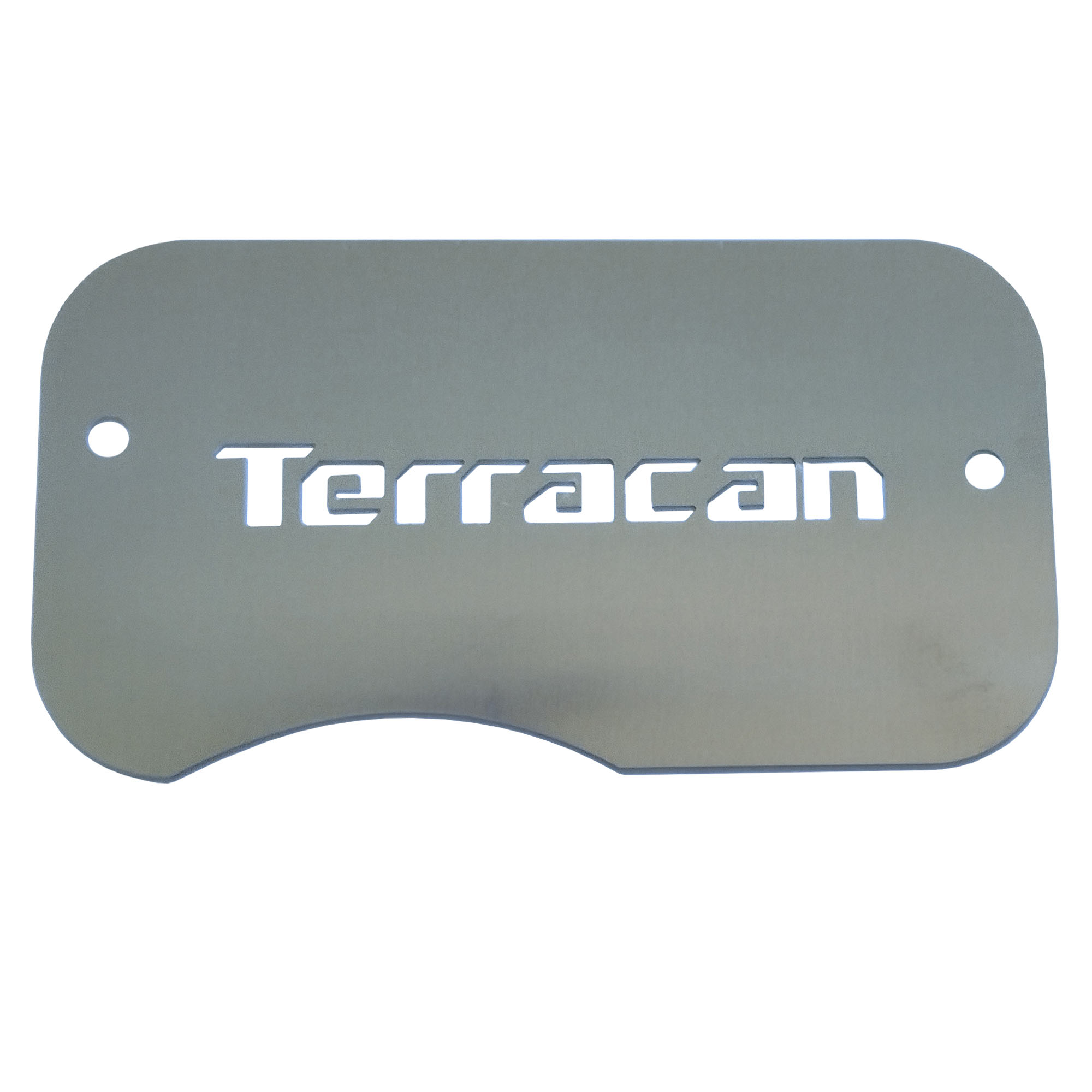 We recommend the snorkel plate for the Hyundai Terracan.
It protects against snow and other messy materials and looks aesthetically pleasing.
Note: In order to ensure proper air flow to the engine, several holes need to be drilled in the side of the snorkel, so that the surface of the holes matches more or less the surface of the original inlet.
Installation is very simple, screws m6 or rivets in original inlet holes. Depending on snorkel manufacturer, you may need to cut or grind metal plate.
Material: 1mm aluminium – not painted.