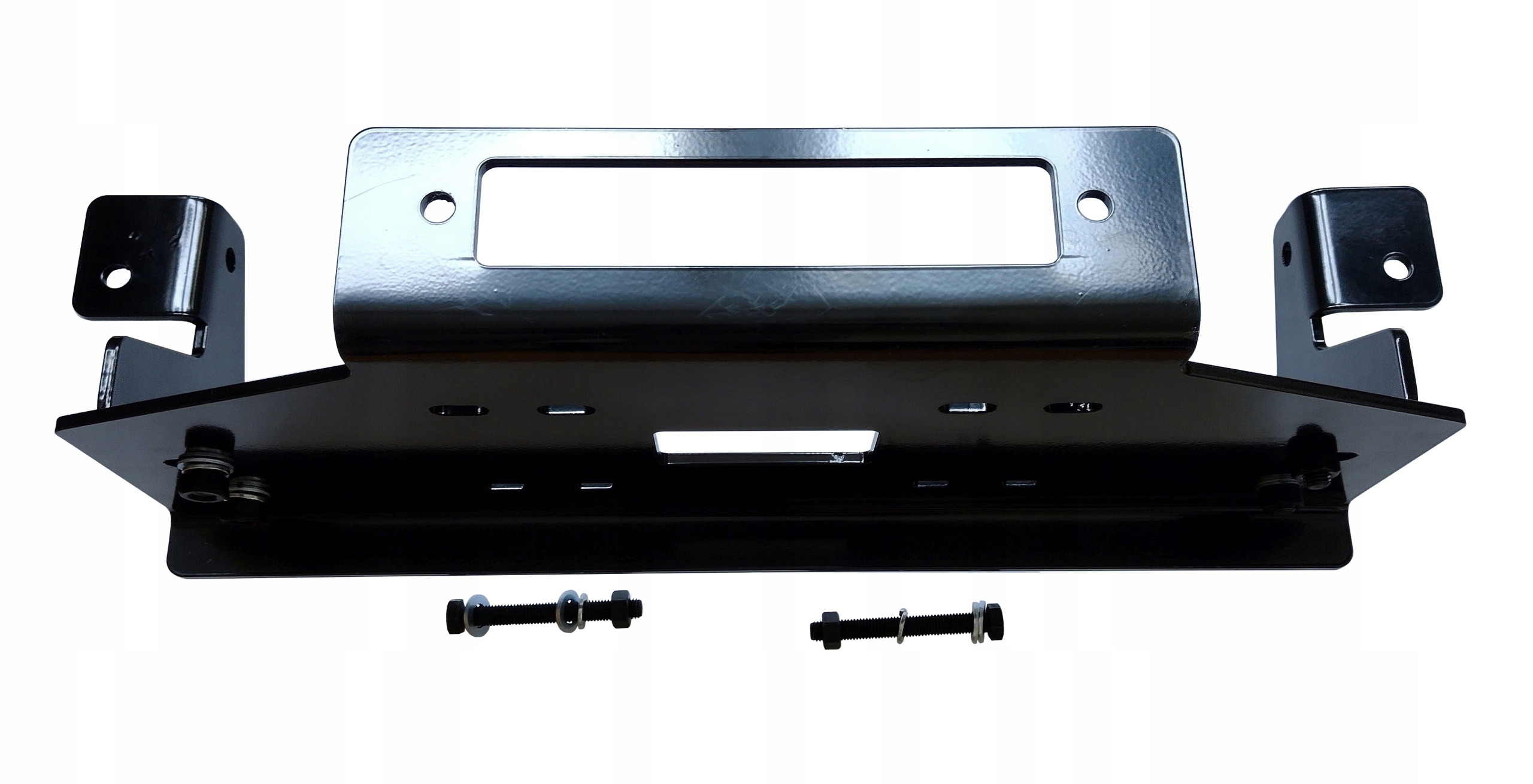 We recommend the winch mounting plate for Hyundai Terracan, designed to be mounted with the original bumper.
The plate and fastening elements are made of 6 mm thick steel and covered with powder varnish.
The set includes the plate, elements and bolts for fixing them and additional bolts for fixing to the frame (additional holes required)
We install the plate in factory holes. Additionally, 2 additional holes in the frame and a hole for the rope slide in the bumper should be made.
We ship worldwide. Email us for price and shipping to your country: info@truh.pl
Note: The plate is a tuning element, therefore the buyer, when installing it, declares that he does it only at his own risk, and therefore he will not make any claims against the manufacturer and / or distributor of the product in the future.
When making a purchase, the Buyer declares that he has full knowledge necessary to estimate the strength of the components necessary for the proper functioning of the panel in the selected application.
All the elements that we present as part of the series powered by Beskidzkie4x4 have been and are constantly tested in our vehicles in difficult or extreme off-road conditions.