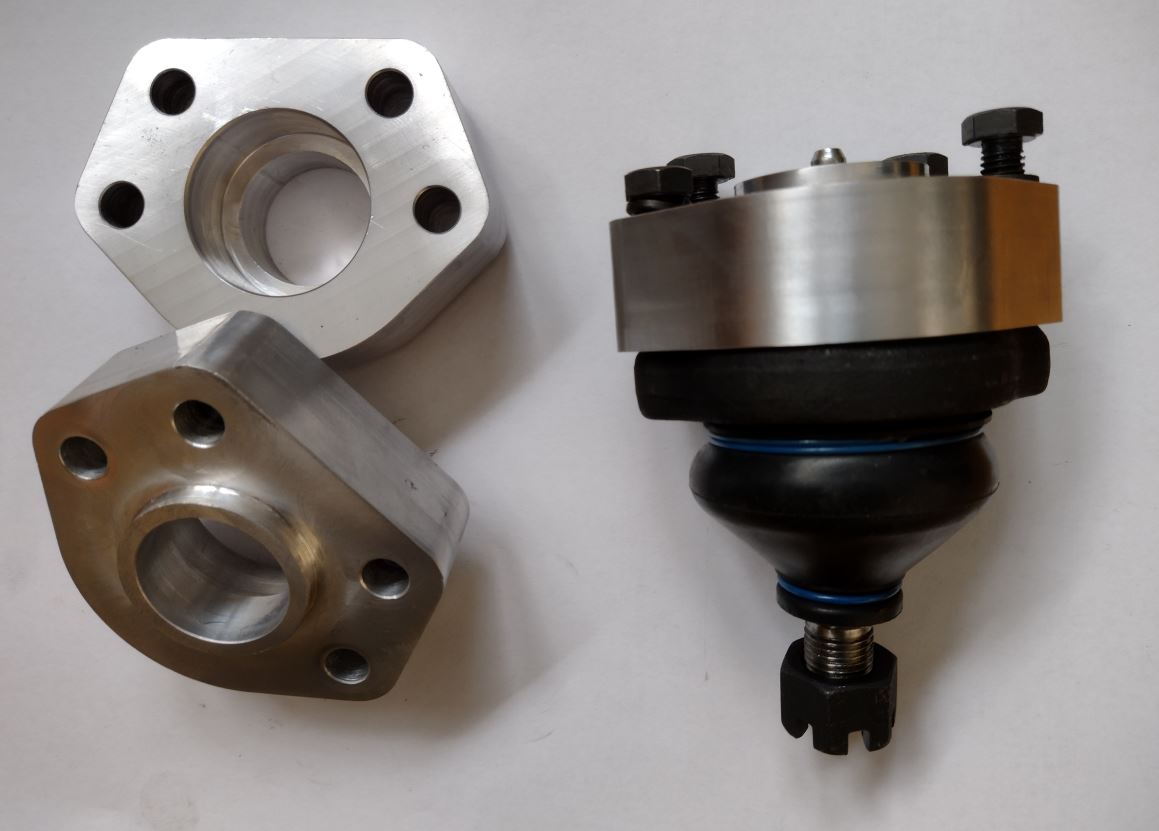 We recommend the spacer of control arm for Nissan Terrano, designed for suspension with a lift.

Work height is: 25mm

Spacer with a ball joint in the photo for illustrative purposes.

Depending on availability, it is possible to purchase spacers with ball joints.

The spacer is made of PA6 aluminum with black coating. At the customer's request, we can paint the detail in any color using the spray or powder method – price and details of the service will be individually quotated.

The spacer is mounted in the series holes, the set includes 2 spacers (one for each side), M8 bolts and nuts (nuts are also produced by us) with a hardness of 10.9.

All elements that we present as part of the series powered by Beskidzkie4x4 were and are constantly tested in our vehicles in difficult or extreme off-road conditions.

Note: The spacer is a tuning element intended for use off public roads. When installing it, the Buyer declares that he does it only at his own risk and will not bring any claims against the manufacturer and/or distributor of the product in the future.
When making a purchase, the Buyer declares that he has full knowledge necessary to estimate the strength of the components necessary for the proper functioning of the spacers in the selected application.